What is Rangatahi Ora?
Students in Rangatahi Ora have the opportunity to learn about a Māori worldview and about themselves, as Māori. It is also a support network for students and parents with regular hui. Rangatahi Ora is whānau driven where whānau make the decisions on how we as a whānau move forward. We also work in partnership with our local iwi and the Muaūpoko Tribal Authority. There is a strong emphasis on the students' engagement and commitment to both Rangatahi Ora and their college life.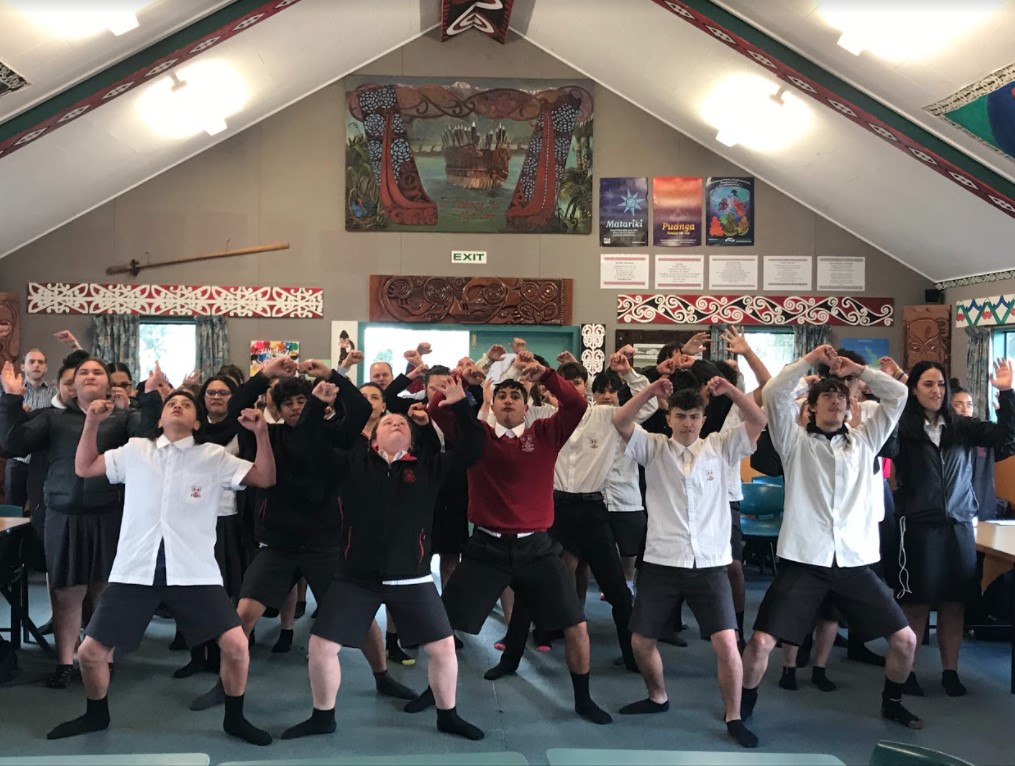 The Program Includes:
Whānau Classes
There are four Rangatahi Ora whānau classes that represent the college houses; Kōwhai, Ngaio, Hīnau and Rātā. Whānau classes are held in the college's Wharenui "Te Puna o te Mātauranga" where we start each day with karakia as a whānau.
Rangatahi Ora Year 9 Core Class
Year 9 students in Rangatahi Ora will form a core class and study these subjects together: English, Mathematics, Science, Social Studies, and Physical Education. These are delivered using a Māori context and align with our college-wide curriculum.
Tikanga Tuesday
Tikanga sessions are held Tuesday lunchtimes
Students learn karakia, waiata, haka & pepeha
Tuakana/teina relationships developed while learning in a fun environment
Wānanga Wednesday
A tikanga Māori programme delivered to local primary schools by Rangatahi Ora
Tuakana students take on leadership roles
Focus on karakia, waiata, haka, pepeha, pōwhiri and whakawhanaungatanga
Kaitahi Thursday
Kaitahi (Shared kai) Thursdays at 1:30pm
Practice tikanga such as karakia
Students are encouraged to bring a koha (food item or $2) to share with the group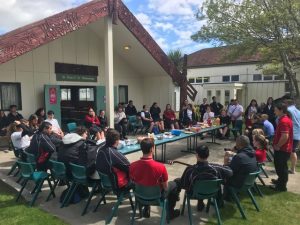 Rangatahi Ora Tuakana Trips
A trip to inspire our Tuakana to consider greater opportunities beyond college life
Visit Universities and Polytechnics, and meet successful Māori people Rangatahi Ora Teina Trips
A week-long trip for our Teina during Activities Week in December.
Destinations include Auckland visiting Rainbows End and the Skytower or Hawkes Bay going to Splash Planet and sailing on the waka Te Matau ā Maui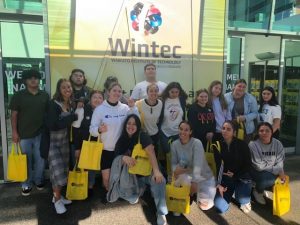 Rangatahi Ora Fundraisers
Fundraising ensures students can participate in trips without huge costs imposed on whānau
Students and their whānau need to commit time outside school hours
Fundraisers include hāngi, catering the College's Year 13 Camp and sausage sizzles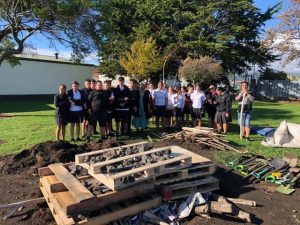 Excellence in Engaging Award
In 2017 Rangatahi Ora was a finalist for the Prime Ministers' Excellence Awards in the category of 'Excellence in Engaging in Education'. This is a reflection of the engagement of both our students and their whānau. Rangatahi Ora continues to achieve academic success for our Māori students at a high level.