Teachers use seamless pathways, adaptive & innovative teaching and learning strategies, meaningful relationships, and support family & whānau to nurture the Arts students through holistic learning with wellbeing at our core values. We use culturally sustained practices and listen to student voice in all that we do.
Jul 7, 2021 | Enrolment, School News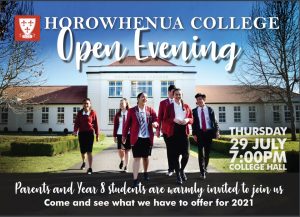 The new date for this year's Open Evening has been set. Come along and see what we have to offer for 2022. Thurs, 29 July 2021.
read more
Apr 30, 2021 | School News
The college was very pleased at its last Board meeting to co-opt Jhyslle...
read more

"Te toi whakairo, ka ihihi, ka wehiwehi,
ka aweawe tea o katoa."
"Artistic excellence makes the world sit up in wonder."
Overview
The Arts Faculty at Horowhenua College is a thriving and exciting part of College life. Our objective is to provide you with the skills and competencies to be creative and generate ideas about yourselves, your experiences, and express and communicate ideas in various artistic forms. We employ 10 specialist teachers in the Arts, including itinerant music teachers. Our courses aim to inspire and create confidence in all the Arts subjects. Our performances & Academic results are high, with students regularly obtaining Excellences in Scholarship, Painting, Design and Photography. We compete in Rock Quest, Dance competitions, Art competitions, and create School Productions.
Facilities
We have a designated computer suite for Fine Arts, Design, and Photography students, large beautifully appointed art rooms, a purpose-built Photo Studio, Gallery, and a Drama suite. We also have dedicated Music rooms and practice rooms for offline and extra Music lessons. Our School Hall is also used for Productions, Talent quests, Dance, and Live Theatre. We celebrate the Arts with 'The Cultural Awards' – an evening of Arts, performances, entertainment, and awards for all achievements in the Arts.
The Art Department has been re-furbished with beautiful teaching and learning spaces. Air conditioning and heat pumps create a comfortable working space for all.
Courses
Year 13: Photography, Painting, Printmaking, Design, Music, Drama, Dance, Scholarship at all disciplines (All NCEA L3)
Year 12: Photography, Painting, Printmaking, Design, Music, Drama, Dance (All NCEA L2)
Year 11: Art, Music, Drama, Dance (All NCEA L1)
Year 10: Music, Drama, Art, Dance (Full-year and half year options)
Year 9: Art, Music, Drama (13-week course)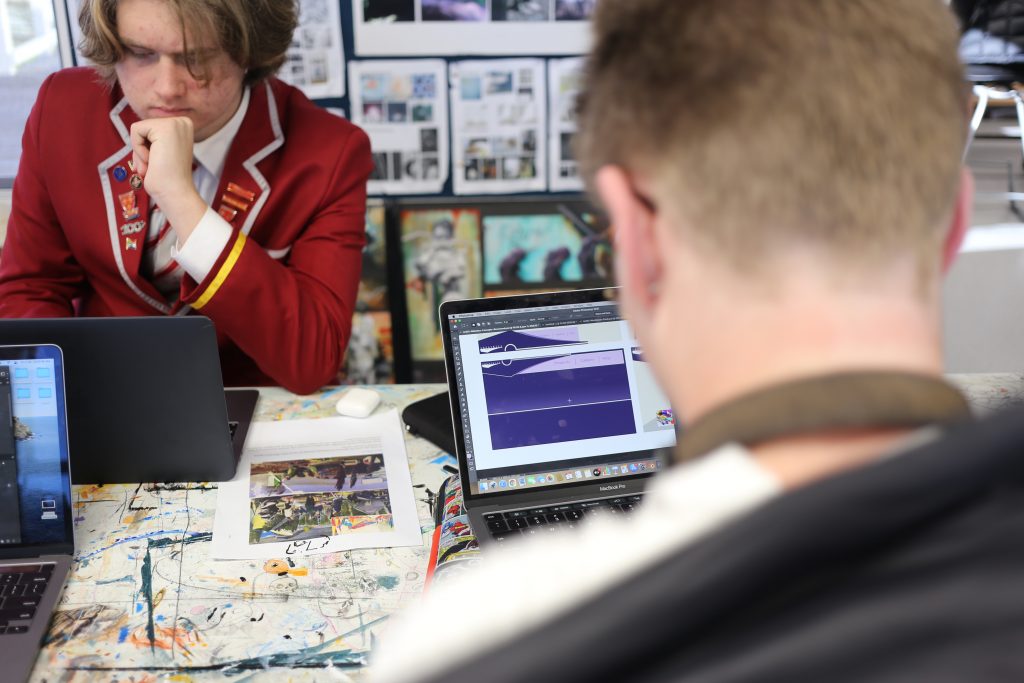 Staffing
Jeanette Gilroy  – Head of Faculty – Painting and Printmaking
Justin Tate – Teacher in Charge of Design and Photography, Painting
Sam McLean – Teacher in Charge of Drama
Paul Wright – Teacher in Charge of Music
Cathy Croad – Teacher in Charge of Dance
Helen MacIntosh – St Joseph's Program
Ann Matthews – Piano, Keyboard, and theory
Milton Matahaere – Guitar, Bass, and Drums
Nancy Jones – Vocals, Woodwind, and orchestral strings