Jul 7, 2021 | Enrolment, School News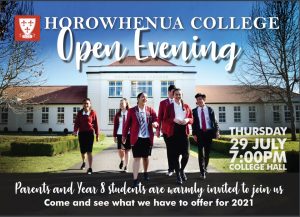 The new date for this year's Open Evening has been set. Come along and see what we have to offer for 2022. Thurs, 29 July 2021.
read more
Apr 30, 2021 | School News
The college was very pleased at its last Board meeting to co-opt Jhyslle...
read more
Academic Responsibility – We Are Prepared To Learn
Wide Subject Choice – Year 9 and Year 10
Year 9 and 10 students are required to participate in as wide a range of subjects as possible. There will be plenty of time to specialise in the senior school later on. All Year 9 and 10 students will study at least one subject from each of the 8 essential learning areas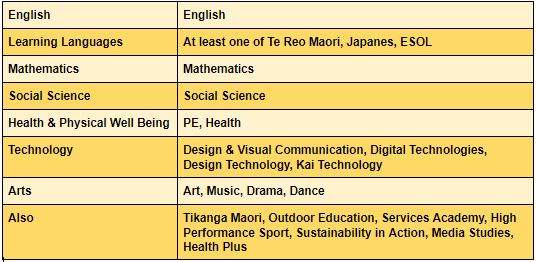 Students with special learning needs are supported by staff of the Learning Support Department. The average size of core classes and option classes is 26. Homework is an important part of College life and staff will insist on it being done. Research shows that regular homework improves learning outcomes.
Subject Choice in the Senior School
The Qualifications Framework has "opened up" the senior school. Students are staying at school longer and it is important that courses meet the needs of the students. Our size is a real advantage. Our roll means we gain more staffing to offer a wider choice of subjects.
Our "option structure" for Year 11 to 13 students varies each year depending on student demands. The list below shows subjects available at each level. Because many subjects are offered more than once at a level, students have a better chance of getting the choice they want.